on Sat Jun 24, 2017 4:05 pm
H-Block is a low-income housing project located in central Idlewood, Los Santos, San Andreas. Located at the intersection of Ganton and Crenshaw Boulevard, the buildings consisting of these facilities run along the long path of Hoover Crime. The project is in the 515 area code, precisely east of the Idlewood bridge, and similar Crystal Gardens residential facilities. The official lettering address for H-lock is 11541 Hoover Street.
The facility currently accommodates approximately 1,239 residents, 63% uploaded over 21. The last consensus made on the project population in 1991 was in particular over 62% of the unemployed, 78% active in social security programs, and 7% Looking for social security 53 % Of the population has not reached twelve-level education.
The project is predominantly African American, and is known for the prevalence of street crime and gang affiliation among each other. In the years to come, this area has increased to the "Hoover Criminals" street gang, which consists of former "crip" affiliates, has renamed themselves in the surrounding region. A subset of street gangs in the area, being the most prominent street gang in central Idlewood.
H-block is under the jurisdiction of Los Santos Police Department, the nearest operating station is to the north, in Jefferson. Students living on the project will get a Grade School of Wine from K-9, an upper school education received from Los Santos High School, just west of the facility.
In the last three years, the murder rate has steadily increased. Civil Servants and project residents Thomas Brickens added his input to the issue in 2014, as a direct address during the Los Santos Housing Authority to the residents' gathering: "Fucking children everywhere, hanging around, doing whatever they like. Police, and we need that damn eviction rule ".
The area surrounding the facility known as Hoover Block, where many residents gather and participate in local activities offered by the city government. The gardens contain baskets, parking areas, benches, and picnic areas. The gardens are often the place for public discussion between the Housing Authority and the citizens. The question of city regulations on curfews organized in gardens has been discussed by local governments in 2014, although no waiver has been issued on this law since the first discussion was held.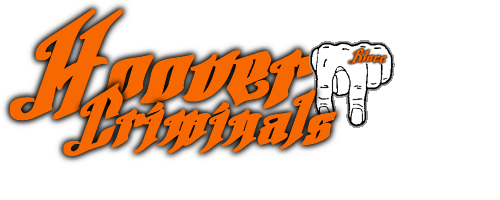 on Sun Jul 02, 2017 2:09 pm
on Sun Jul 02, 2017 2:34 pm
Tolong buat aktivitas Fam anda,, di kasih waktu 1 minggu untuk membuat 10 Aktivitas anda... dengan memakai bahasa inggris.. fam anda akan menjadi FAM ilegal.
on Sun Jul 02, 2017 3:46 pm
Sudah tidak terurus rey , makanya saya bubarin saja.
on Tue Jul 04, 2017 4:06 am
on Tue Jul 04, 2017 4:06 am

Permissions in this forum:
Anda
tidak dapat
menjawab topik